The Best Orthodontist in San Ramon and the East Bay
You want the best orthodontist for yourself or your child, but how do you find one? The best indication of an orthodontist's skill is to actually see their treatment results. Take a look at Dr. Patiño's treatment results in these before and after photos and what patients have said about Dr. Patiño.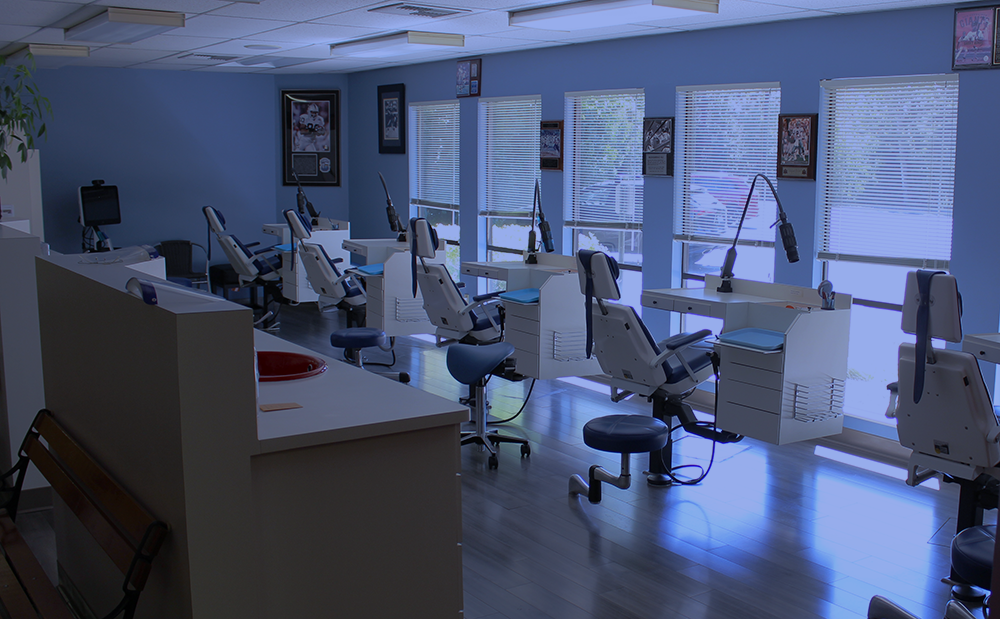 "Dr. Patino treated my daughter when she was around 7-8 years old for a phase 1 ortho treatment. He did a great job with her. He was patient and understanding in treating her. Because we had such a positive experience with Dr. Patino, we sought his services for my son's treatment. Once again, he did an amazing job. My son has a beautiful smile. Dr. Patiño is thorough and detailed. Hands down one of the best orthodontist out there."
— Sylvia C.
"5 stars for Dr Patino! I'm so glad I went with him to do my orthodontic treatment. He listened to all the things I wanted to fix up with my teeth, and didn't rush through it. I never had anything break.. and best of all they are really flexible with my schedule! I finally love my smile! Thank you Dr Patino and Michael. I can't wait for my friends and family members to be just as happy and for him to one day do treatment on my daughter!"
— Lauren D.
"If you haven't started braces yet for your child come and see Dr. Patino. My child was getting made fun of at school for his "rabbit" teeth so I took him into see Dr. Patino. Dr. Patino patiently and with detail explained his braces plan. We decided to do invisalign and 1 year later there is a remarkable difference in my sons teeth and the outcome is beautiful, I couldn't be happier. For a mom who has to see a child go through a rough stage in his life because of his teeth issues and to see the wonderful result done by a caring and encouraging Doctor is heart warming. Thank you Precise Orthodontics!"
— Rita B.
"I just completed treatment to straighten my teeth via Dr. Patino and the Precise Orthodontics team.

I couldn't be happier with the results and care provided throughout this experience. Dr. Patino patiently answered all of my questions (even when I asked them a second time) and was extremely thoughtful in understanding what my exact expectations were.

Additionally, his team provided very strong communication as I wrapped up my treatment. They also left the door wide open should I need to get in touch with them for any reason moving forward.

If you need orthodontics work, do not get Invisalign at a store in the mall or even from your dentist. Go see Dr. Patino for the best solution, expertise, care and integrity."
— Mark M.
"I was actually referred to Dr. Patino by my previous orthodontist. Dr. Patino used to work at my previous orthodontist's old office in Dublin so I was only able to see Dr. Patino once before the office had closed down.

Dr. Patino was very easy with me in regards to me being able to ask questions where he was able to answer each and every one of them with confidence. My treatment in the past was a difficult procedure that generally required jaw surgery. I visited many orthodontists in the past only to be told that I would need jaw surgery so you can tell that my trust for orthodontists were very limited.

I just wanted to make a quick post to say that if you are looking for a hassle-free treatment, Dr. Patino is the man that you want to go to. You can tell that Dr. Patino is confident and knowledgeable in his work and that is the type of person you want to go to at the end of the day. He will break down everything for you and educate you on every aspect of the type of work that he wants to perform on you and lean towards a more cosmetically-pleasing look and that's what we're here for right?

Thank you for your service Dr. Patino and I can't wait to start my treatment with you soon!"
— John T.
"Brilliant orthodontist! Highly recommend!"
— Yianni E.
"I went to Precise Orthodontics to talk with an orthodontist about why my teeth were shifting, and see what my options were to fix the problem. Dr. Patiño and the staff were very welcoming and friendly, and after looking at my teeth, he recommended getting a retainer made to prevent my teeth from shifting any further. Spring fitted and took molds for my retainer, and she did an excellent job. I have never had to wear a retainer before, so I wasn't sure what to expect, but they fit perfectly and I can't even tell they are in when I'm wearing them. I am very thankful that Dr. Patiño was able to help fix my issue and I would highly recommend him and his team to help you with your ortho needs!"
— Mimi
"Dr. Patino and his staff are amazing. He is an expert clinician who is teaching orthodontic residents at UCSF. He customize his patients' treatment to their specific needs and gives them the best result. I highly recommend Dr. Patino. You will love your experience in his office and the final result will be amazing"
— Amir D.
"I am super satisfied with my new beautiful teeth. The entire staff have been greatly nice and professional. My Orthodontist Dr.Patino has done a great job and was very detail in every process during my treatment when I had braces . Now I smile with no embarrassment….? ."
— Elsa G.
"I had Invisalign done with Dr. Patiño. I am so happy with the results. He is very professional. He always made me feel comfortable and informed. I highly recommend him."
— Ed V.
"Dr Patiño is wonderful. His staff is professional, friendly and easy to work with. Dr. Patiño did an excellent job on my sons teeth! I highly recommend him to anyone looking for an orthodontist."
— Otila V.
Jesus I. Patiño Jr. DDS, MS
Beautiful smiles are created in the details
Hours
Mon – Tues: 10am – 6pm
Weds: 8am – 5pm
Thurs: As Available
Fri – Sun: Closed