Why Precise Orthodontics?
Dr. Patiño is a Diplomate of the American Board of Orthodontics (only 1 in 3 orthodontists are Board Certified) and an Assistant Clinical Faculty at the University of California, San Francisco teaching clinical orthodontics at a world renown University. He provides high quality results and uses the most current treatment techniques. You can rest assured that your treatment is in the right hands.
 At Precise Orthodontics, our dedicated team is here to provide you with the personalized, gentle care you deserve. Your smile is our top priority. We strive to provide you with the highest quality of service and care available. We recognize that each patient has different needs and we utilize 3D imaging to customize treatment for each individual. We will review all your treatment options to assist you in making the most informed decision regarding you orthodontic care. We look forward to leading you on your personal journey of bringing your smile to life!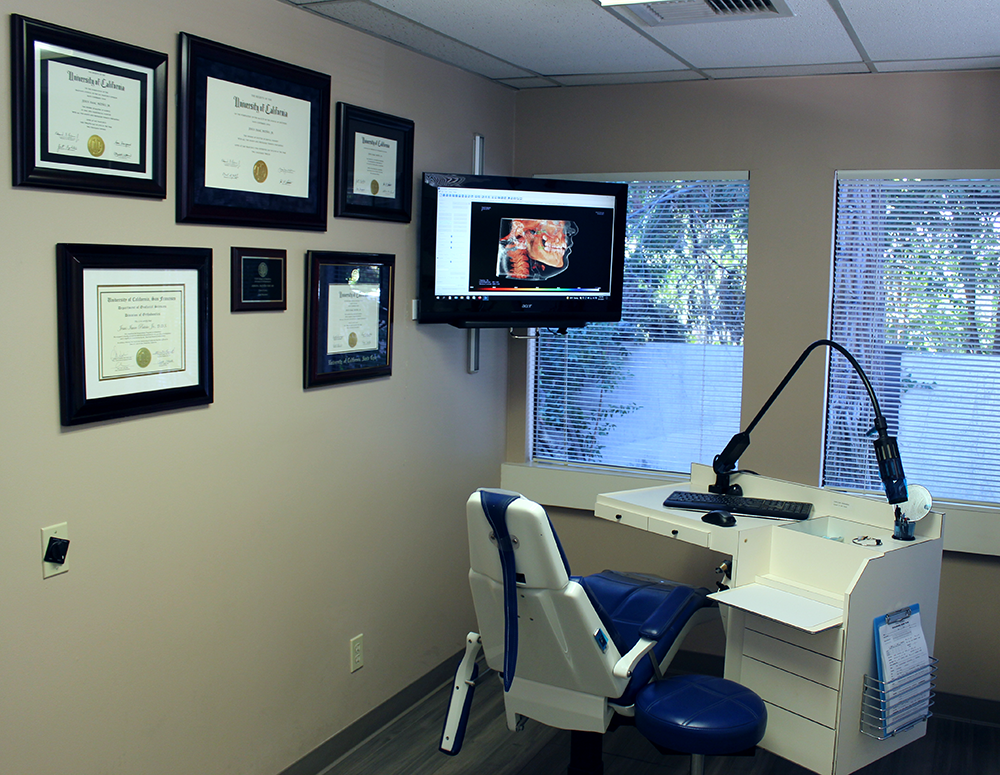 "I highly recommend him for yourself and your children. He and his staff are exceptional!" 
-Beth M.
"Dr. Watanabe is a great doctor who listens to the patient." 
-Kyle M.
"Dr. Watanabe and the whole 'brace team' have served my family brilliantly!" 
-Lori B.
"I highly recommend Dr. Watanabe." 
-Maria G.
Contact us to schedule an appointment for an initial braces evaluation today!
Jesus I. Patiño Jr. DDS, MS
Bringing your smile to life
Hours
Mon – Tues: 10am – 6pm
Weds: 8am – 5pm
Thurs – Sun: Closed